Okay! Friday's challenge is to ship two people together.  Here are the rules.
WHAT YOU HAVE TO DO
1.) Pick two characters from two different books who you think will be great together in a romantic relationship. These characters must have never been in the same book together or met before.
2.) Comment on this post telling me which characters you picked and what books they are each from. You can't forget to give them a cool ship name too! An example of a ship name can be "Percabeth" for Percy Jackson and Annabeth Chase. If you have a blog or a youtube channel, you can also just put this info in a post/video and leave a link to it in the comments.
3.) Give me a short reason as to why you paired those two as a cute couple. Convince us that it is meant to be.
4.) I will be tweeting out my favorites using the hashtags #CharaSM and #BoutofBooks, so leave your twitter name in the comments as well if you want to be mentioned if I tweet yours out.
If you want to learn more about the contest, check out
Blue Books and Butterflies
for more details. I would love to see your answer.
My Response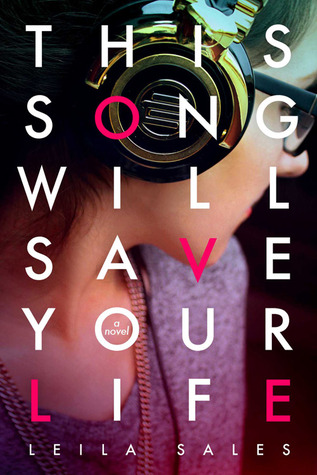 &
Elise from This Song Will Save Your Life by Leila Sales and Samheed from The Unwanteds series by Lisa McMann. 
Ship Name: Samise (Thank you name combiner)
Reason: Both of them had a hard time getting out there and working and being with people. They are very passionate about their art and are able to fully express themselves through their passion. They also have gained confidence and their ability to be with others through their art. I believe that not only can Elise and Sam can connect through their passion, but they can also grow by being with each other and combining their passion for their respective arts.
What do you think? Do you agree or disagree? If you can have two characters meet, who would you hook up?
Hope to be talking to you later. Happy Reading!